It's been a busy September here at Formex, with watch events in Dallas Texas (Intersect) London (WorldTimeUK) and Luxembourg (Independent Watch Dinner). To top it all off, Kathleen, CEO of RedBar Global who we've met in person at the recent Windup Watch Fair in Chicago, invited us to exhibit at their annual Global Meetup which took place in the beautiful city of Edinburgh, Scotland. This journey was particularly special, as it marked our first visit to Scotland. Markus, our Marketing Director based in the US, arrived a few days early to spend quality time with his Swiss parents. Together, we shared an unforgettable lunch at The White Horse Oyster & Seafood Bar, a culinary gem that comes highly recommended from me personally. On the opening event, sponsored by Bremont Watches, we had the pleasure to meet RedBar's founding member Adam Craniotes, their communication manager Troy Barmore and RedBar members from the UK, Europe and as far as Canada (great meeting you Mark).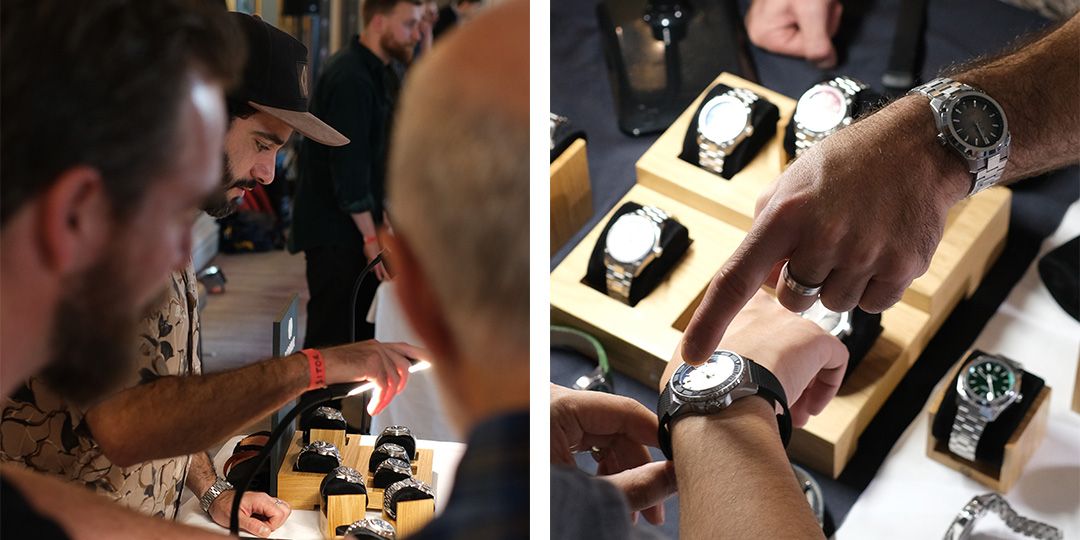 (images by @underthecuffofficial)
A few hours of sleep later, Formex and 9 other brands, including our friends at @anordain, @balticwatches, @brewwatches, @chriswardlondon, @fareruniversal, @fearswatches, @studio.underd0g, @isotopewatches and @vertexwatches exhibited their latest watches at the Waldorf Astoria Edinburgh. Thinking we would be having more than enough time counting the eagles on the hand-painted walls of the Castle Suite (the winner would take home a unique RedBar sign in Lego bricks), it was a packed room full with passionate watch enthusiasts, some that said they made the trip specifically to check out our range of watches (no pressure…). Besides the VIP-treatment in the local jewelry stores in Edinburgh, Members loved the experience to talk to brand owners of smaller watch brands and discover watches that are usually not found in brick and mortar watch stores. Among the RedBar members were @atommoore who borrowed some of our pieces for a watch shoot and @underthecuffofficial who brought his own Formex Field, sporting one of his very own straps. Rounding things up was a Whisky tasting with Chivas' Master Blender @whiskyblenderdude , who, like us, shares a deep passion for watches. Having had a good sip of Scotland's "water of life", it was now time to sit in front of an audience and get interviewed by The World's Number 1 Podcast, non other than Scottish Watches' Rikki and Dave. Tune in here to hear how that went:
We'd like to thank the @redbarcrew , specifically Kathleen, Adam and Troy, to invite us to Edinburgh. It's been truly an honor to have been part of the RedBar Global Meetup 2023 and we look forward catching up with you when in NYC for the Windup Watch Fair 2023.
Thank you and see you soon.
Raphael
CEO Formex Watch SA