[4 min read]
Team Formex is excited to announce the launch of our brand new Online Store that features a ton of improvements and helps to serve our customers better. Our main goal was to be able to reflect the true quality and unique features of our watches, and offer our users a seamless experience while discovering the Formex collections, with as little load time as possible. To achieve this, the latest technology in website design, photography and videography has been applied.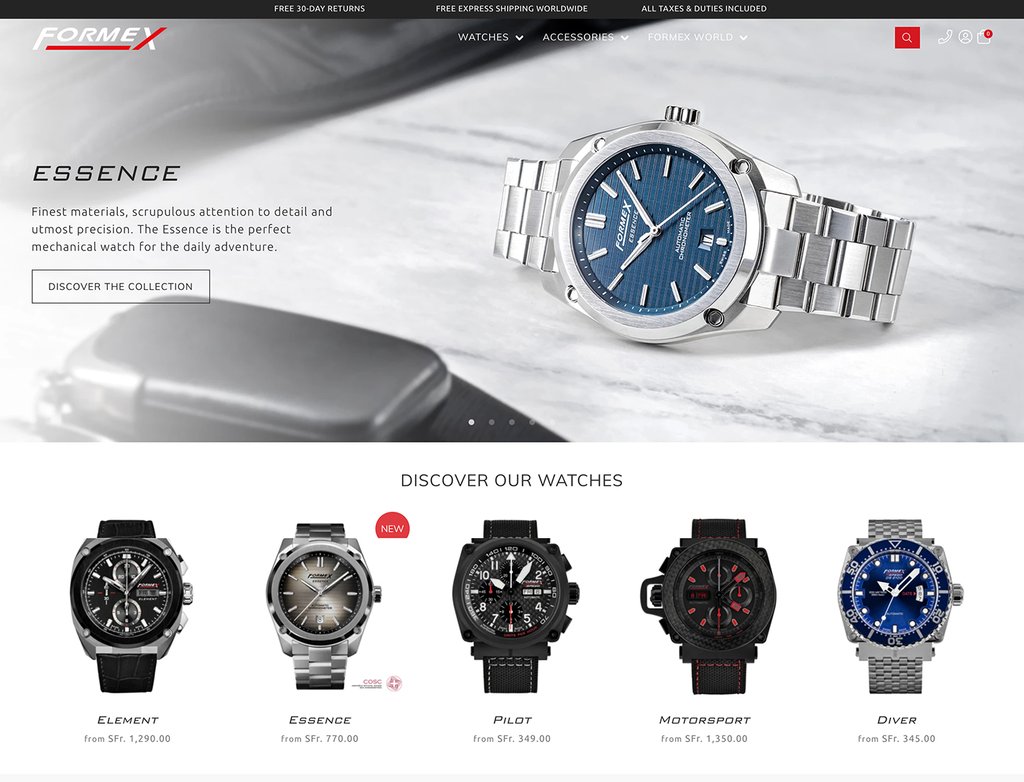 While the looks and feels of our website have changed, we stick to our promise to always include free express shipping, a 30-day no questions asked return policy and a 3 year warranty on all watch orders. Also, our customers will never have to pay additional taxes and duties on any watch order on the Formex Online Store.
A new feature that we have included are Customer Reviews. This allows Formex owners to share their experience with their timepiece, and help interested buyers to make the right decision for their purchase. If you are already an owner of a Formex watch, we'd really appreciate it if you'd leave us a review by visiting the product page, scroll down and click on the blue box "Write a review" (or in German "Bewertung schreiben".
Statement Agency has done an incredible job developing and creating the new Formex Online Store and we would like to thank them for their quest to achieve unparalleled excellence.
The Formex Newsletter & Blog:
Watches are our passion, and of course many topics around the enthusiasm of designing, manufacturing, owning, wearing and caring for them. For this purpose, along with the redesign of our Online Store, we've added the Formex Blog. Short articles let you immerse yourself in the world of watches - relevant and straight forward, in order to be able to expand your own watch knowledge in a few minutes of reading.
As a Newsletter subscriber (subscribe here), we will share theses articles with you, along with latest product releases and exclusive access to pre-order lists, before anyone else reads it in the watch press.
Team Formex, better acquainted with fine mechanics than with the keyboard, places the blog articles in trusted fingertips. Thomas Gronenthal, himself absolutely crazy about all things watches and a longtime journalist and expert in the international watch press, takes over the editorial part and provides a lot of expertise around the watch!

Thomas Gronenthal: " At the age of 12 I broke a pocket watch - thanks, Dad! - and then quickly understood how this mechanism of balance, anchor and tension spring works. And until today - more than 30 years - that has not let me go. While I was building my own tool, I call a complete workshop my own. I did not become a watchmaker - but I could write about watches almost all day long. For more than ten years, I have published regularly in some of the world's watch magazines, testing watches, dissecting and analyzing movements, or investigating the dark waters of luxury watch plagiarism. I've been online with my own blog for four years, and now I have some interesting reports and background for the Formex watch blog. Formex connects me with respect for a brand that not only builds good but also innovative watches that always offer a bit more than what I would expect as a clock tester."
While Thomas curates and writes articles about the world of watches, I will share updates specifically on Formex topics, or hand the keyboard over to a customer or journalist for a guest contribution. We would very much enjoy your feedback on the blog pieces, and also look forward to your ideas on topics you'd love us to write about. Contact us here.
Thank you, and talk to you soon.
Raphael,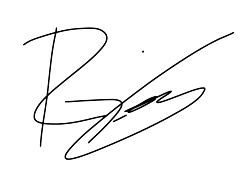 Co-Owner and CEO Formex Watch SA