[5 min read]
Raphael's take: Kickstarter… here we go again?
It's been almost a year since we launched our first crowdfunding campaign and it's time to look back and draw some conclusions. You will learn further in this short text why we will probably not return to Kickstarter for future watch releases. The decision to launch the new ESSENCE watch through a crowdfunding platform had been taken early 2018. One of the reasons for that decision being, that in our opinion platforms like Kickstarter offer a great way to test the waters in terms of product acceptance. Since the ESSENCE was the most "different" FORMEX model released since I took over the brand, we wanted to see how a dressier looking timepiece would fare with watch enthusiasts around the world. Also, while Kickstarter is still swamped with cheap imitation watches and passing fads, established brands such as Alpina started to launch their watch novelties on Kickstarter, making the platform more viable for us.
After all, more than 600 backers decided to give the ESSENCE a shot. This amount of watches getting wrist time combined with the genuine enthusiasm we were fortunate enough to experience, means that we now have a considerable number of real-life brand ambassadors vouching for us out there. We were overwhelmed by the sheer amount of positive and inspiring feedback we received from our backers, and the increased exposure on watch blogs, forums and magazines alike. This motivated and invigorated us in the quest of creating timepieces that keep getting better with every new release.
But all that glitters is not gold
Making a huge effort on the margin with the prices offered through Kickstarter, we learned that a larger discount probably means some more units sold while at the same time somewhat limiting our reserves further down the line. Besides that, Kickstarter takes a cut of the cake by charging a flat 5% fee of the total funds raised, and processing fees of an additional 3%. This is considering that they only offer credit card as the sole payment method, which means that backers are being charged an additional foreign exchange charge on their credit card when processing the payment in a foreign currency. Another downside of Kickstarter was the fact that we could only show a single product price for dozens of different countries. Also, as a Swiss based company, we were restricted to use CHF only. This made it impossible for us to include taxes and duties when shipping the watch, as VAT rates vary from 0 to over 25% in some countries. On the Formex Online Store, we display all our watch prices INCLUDING taxes and duties (something I insisted about from the very beginning) which is highly appreciated by our customers around the world. When we learned that Kickstarter didn't allow this, we were at least as upset as some of our backers were about it.
Where do we go from here?
All in all, the ESSENCE launch on Kickstarter was a very exciting and eye-opening experience for Team Formex. Weighting the pros and cons of such crowdfunding platforms, we decided to handle the upcoming pre-order releases through our new and improved website. This will allow us to offer our customers a much better service and at the same time, streamline our operations so we can focus on the various new ideas and creations we have in mind.
I would like to thank everyone (backers, fans and staff) participated in the Kickstarter campaign for your commitment, patience, and trust. We're eager to announce some interesting developments on the ESSENCE front very soon. As a Newsletter subscriber, you will be the first to learn about it and have the chance to access the limited pre-order lists before anyone else. So stay tuned for more soon…
Warm regards,
Raphael,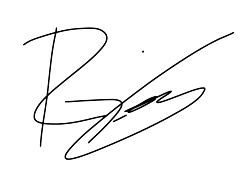 Co-Owner and CEO Formex Watch SA