64 brands. One winner… Thank you to all the amazing WatchCrunch members, Formex owners and fans for your incredible support, comments and countless votes over the past two weeks. We're incredibly excited, proud and humble to be voted #1 in this years Micro Tournament by WatchCrunch.
Formex had a strong march to victory beating some of the best brands along the way (NTH, Squale, Monta, Studio Underd0g, Baltic, and finally AnOrdain. The Formex fans came from far and wide to support their favorite along the way. Thank you all who signed up to support us. We hope that some of you will find a great community of like-minded watch enthusiasts on the WatchCrunch platform.
We'd also like to thank WatchCrunch.com and the tournament organizer AllTheWatches to foster a conversation around smaller watch brands, many of whose owners we know personally. We're looking forward to seeing some of them, and I hope also some of you, at the upcoming Windup Watch Fair in San Francisco, April 28-30.
If we ever needed it, this tournament was the ultimate proof that our Formex watch community is simply amazing.
Thank you!
Raphael and Team Formex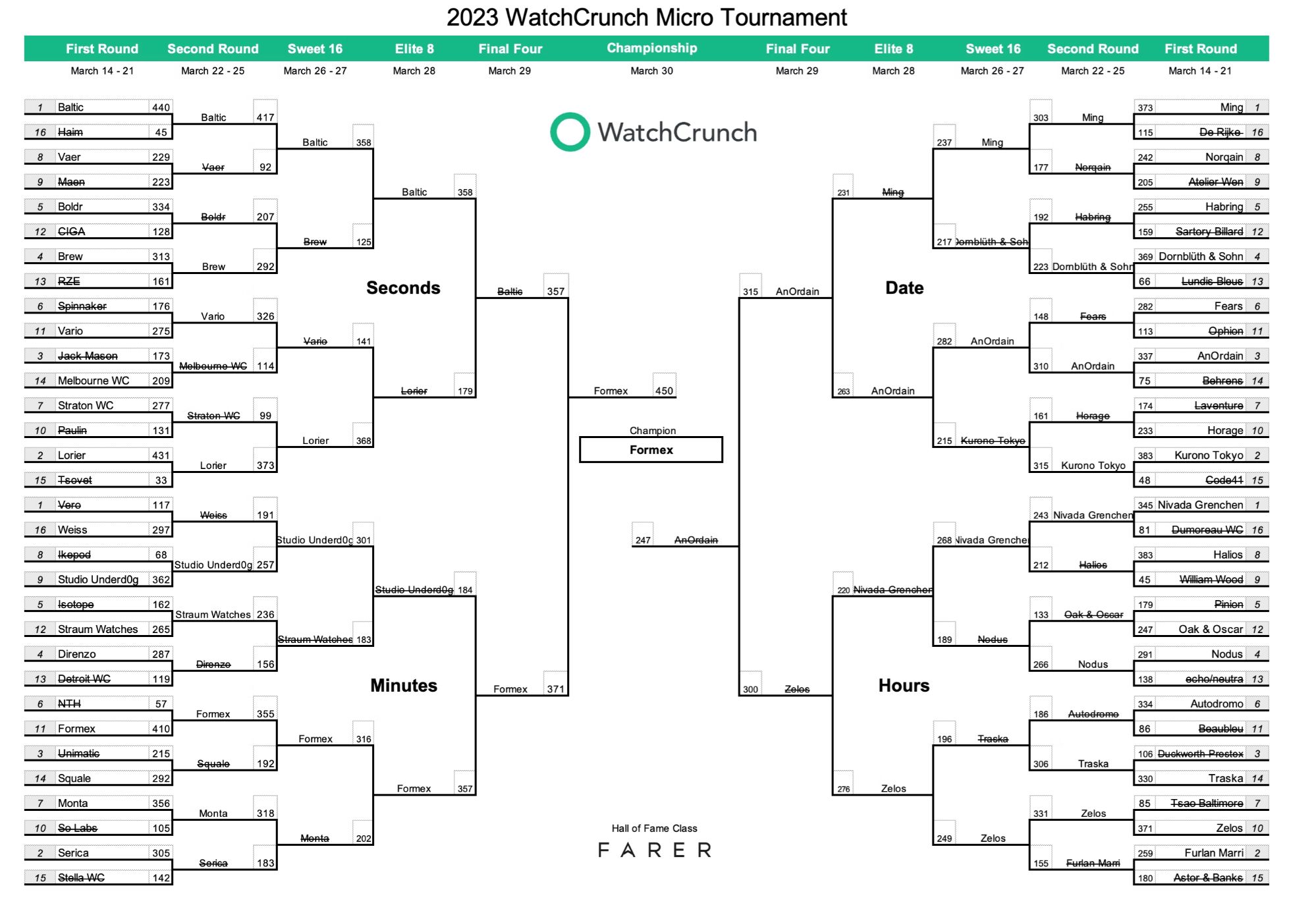 More about the Tournament here: https://www.watchcrunch.com/AllTheWatches/posts/2023-watchcrunch-micro-tournament-recap-congratulations-to-formex-30787