Built with less weight and more comfort in mind, Formex has refined its Essence line to complement the collection with a deep black carbon composite range. With an appealing look and the use of high-tech materials, the Essence LEGGERA Automatic Chronometer is an ultra-light and uncompromisingly forward-thinking high-precision timepiece.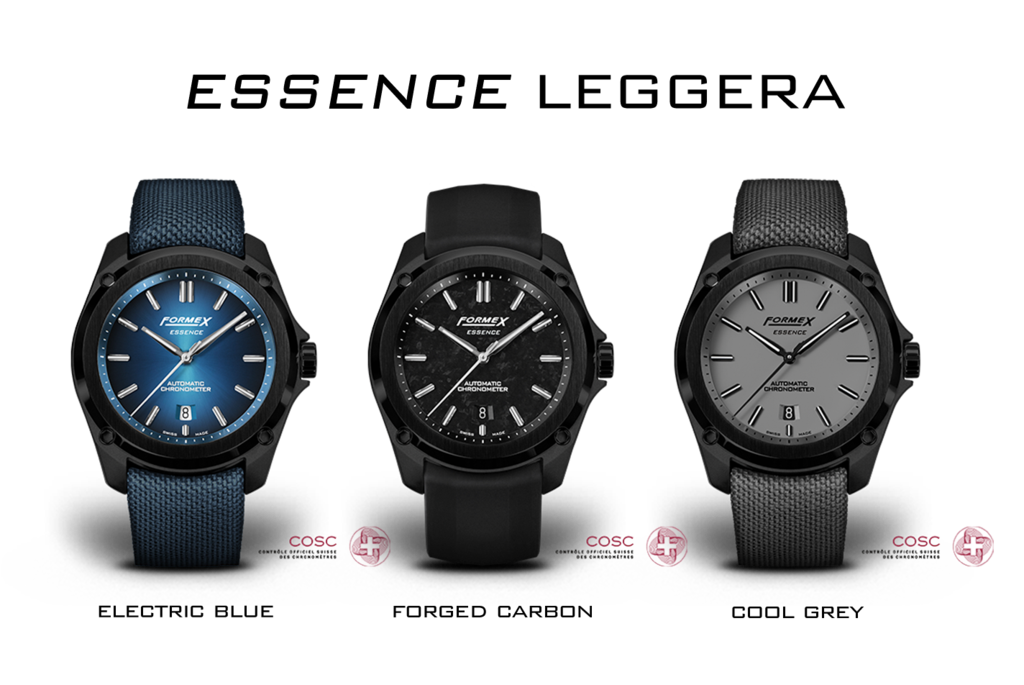 Formex, known as an insiders' tip for high-quality watches at extremely fair prices, extends its range with an ultra-light version of the very successful Essence model.
"It was not just about undercutting previous price points. Above all, we wanted to fully utilize our in-house engineering capabilities by developing our very own mixture of a carbon composite. This material allows us to manufacture an equally robust and stunningly looking watch case. The carbon case reduces the weight of the watch by over 40%, while the ceramic bezel and crown prevent scratches."
Raphael Granito, CEO Formex Watch SA
In fact, the Essence LEGGERA's 50-gram (1.76oz) case is different from others, featuring a subtle structure with a smooth, slightly silky feel. The elegant yet sporty look makes the watch suitable for both action-packed and elegant occasions. The extremely thin forged carbon fiber dial contributes to the light weight and looks stunning. Each single watch becomes a unique piece with the individual dial pattern, created by machining the forged carbon fiber.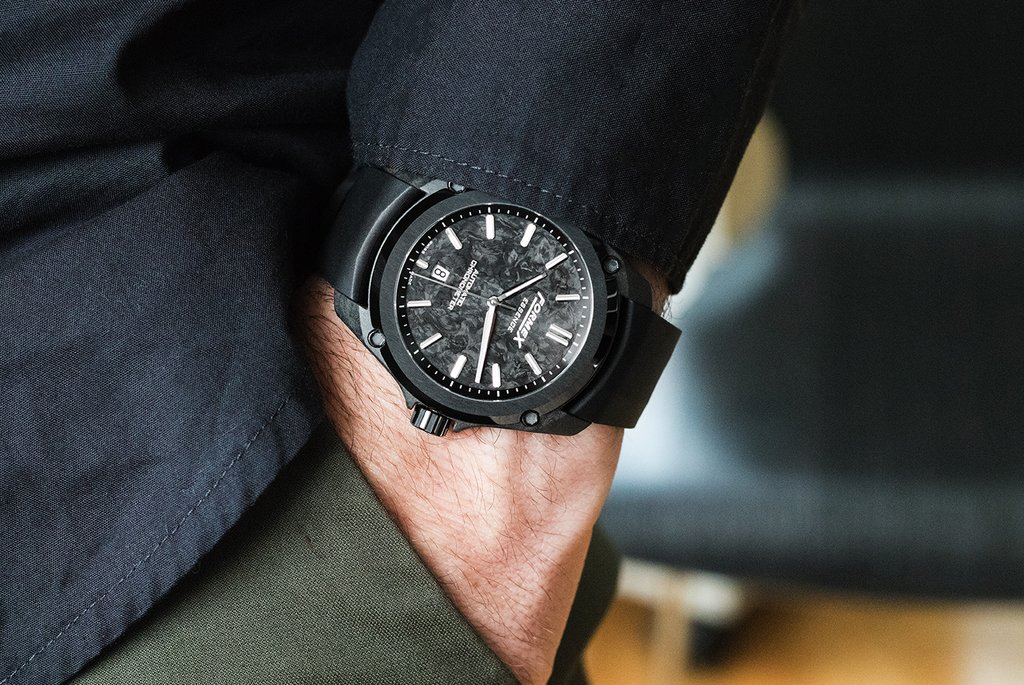 To prevent scratches on the black case, the Essence LEGGERA features a bezel made of Zirconium oxide ceramic, a material five times harder than steel. Machining and finishing the bezel and the crown, requires state of the art manufacturing know-how and equipment. The newly added crown protection adds to the sporty design of the Essence LEGGERA. The tested and proven patented four-fold Case Suspension System, developed and patented by Formex, offers ultimate shock absorption and ensures optimum comfort. In addition, Formex uses their newly developed clasp, completely made of carbon composite. Extremely flat and equipped with a new micro-Adjustment System, which doesn't require the watch to be removed to adjust the length.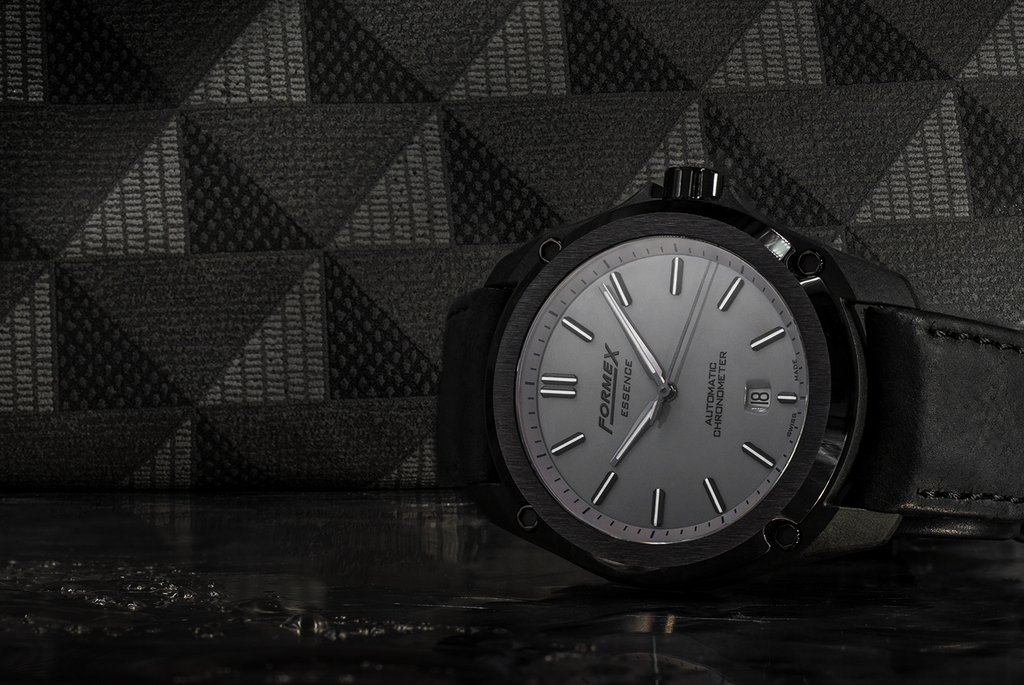 With so many features, it seems almost negligible that the Essence LEGGERA also comes with a chronometer certificate for certified accuracy (Contrôle Officiel Suisse de Chronomètres COSC). The watch is powered by a Chronometer graded Swiss Made STP 1-11 Automatic movement with 44 hours of power reserve. The fully decorated movement with an in-house developed skeletonized rotor can be viewed through the open sapphire crystal case-back.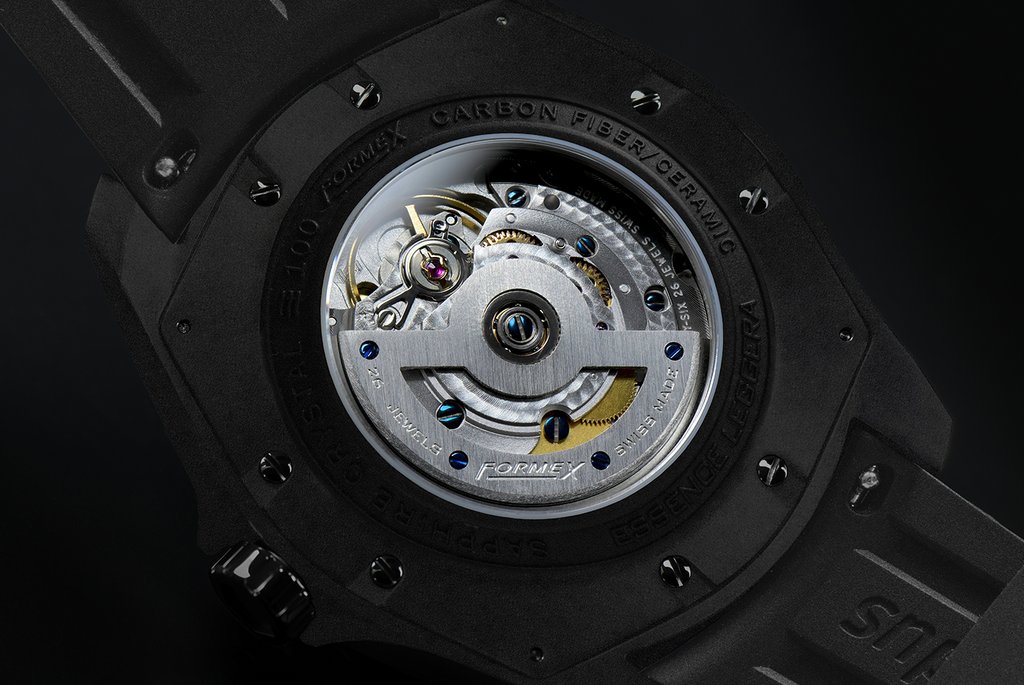 The first 150 pieces are available for pre-order on www.formexwatch.com for a deposit of $USD 200.00 and will be delivered early 2020. The prices, as usual with Formex watches, already includes worldwide shipping, taxes and customs, a 30-day return policy and a 3-year warranty.