For those who have read my review of the Formex Essence or are following my Instagram account, you know how much I enjoy wearing this watch! Did you know there's a Facebook group dedicated to Formex watches?
If you own a Formex (and even if you don't but just want to see more about them ) I really encourage you to join the group, especially with the Photography contest that will start soon!
The rules are quite simple:
Snap a picture of your own or your friends Formex watch (the picture has to be yours of course)
If you like, try my tips and tricks how to edit the image (see below)
Join the private Facebook Group "Formex Watch Club" at https://www.facebook.com/groups/2688925341339563
Post your picture in the timeline of the "Formex Watch Club" Facebook Group until August 27th and use the hashtag #formexcontest
The winner will be the post that has the most 'likes' when the contest ends. It's as easy as it gets
I have already participated to that kind of contest and I have often read the same feedback "I'm not a photographer, I only have a smartphone, no camera, …". Believe me you can take good shots with your phone too! Keep a few guidelines in mind, the rest is up to your creativity. Here's an example of a bad shot VS a more decent one: Better focus, no direct light, hands not hiding the logo, quick edition with Snapseed (free app) and that's it!
Here's an example of a picture before/after edition, and a quick video of the whole process (recorded from the phone, excuse the portrait orientation).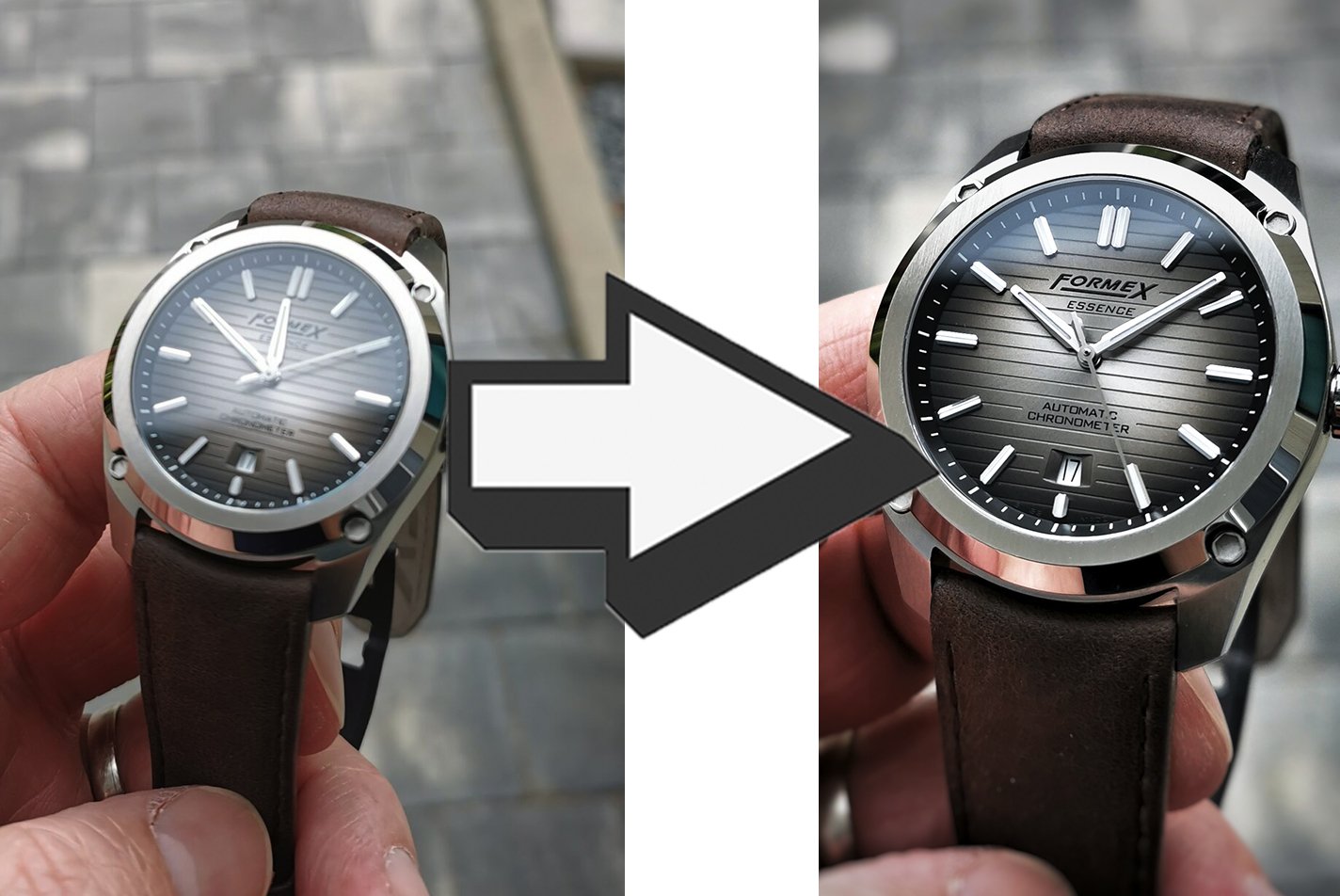 Still not convinced to give it a try? What if I tell you that there will be another winner randomly picked up?
Now that I have your attention you must be wondering about prizes
The best shot will receive 500€ Formex store credit.
The comment randomly picked up will receive 200€ Formex store credit.
The store credit is applicable for the purchase of watches only, not accessories.
Winners will be announced on August 28th. Good luck, have fun!