Just about a week ago, we finally met many of you face to face. The whole Formex Team would like to thank all of you for stopping by and experiencing our collection hands-on. The feedback was very positive and some of you also left our booth as new, or anew Formex owners.
On Thursday evening, Watchtime Düsseldorf opened with a guided tour by Alex Krupp and Martina Richter, both journalists at the Ebner Media Group, the organizer of the event. In a relaxed atmosphere and an Altbier (German for "old beer", a local's favorite) or champagne at hand, the press and invited guests were able to experience the new Essence Leggera for the first time. Although the food was unfortunately a bit sparse, the discussions were all the richer and already pointed to an inspiring fair in the following days.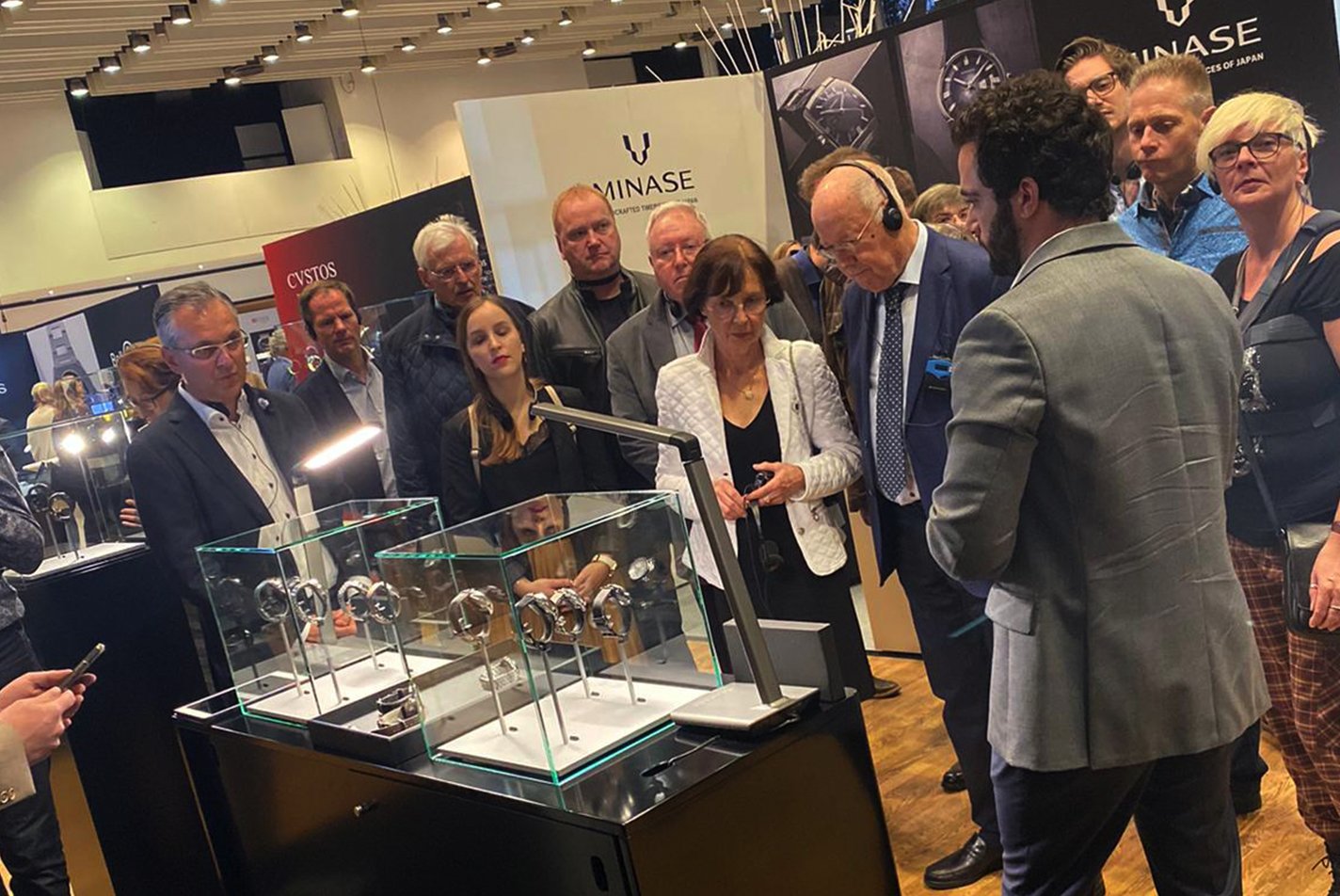 Image: Raphael Granito presenting the Formex features during a guided tour
To our surprise, the number of visitors at our booth exceeded expectations already by Friday. Our team of 4 was assisting interested visitors non-stop, and there were times when the booth couldn't even be accessed due to the sheer crowd. We were all very pleased that many of the visitors proudly wore a Formex on their wrist and that the Essence models of our Kickstarter supporters were particularly well represented. Their feedback has been overwhelming and has further fueled our passion for creating unique and ever better timepieces! Many journalists and bloggers were present on Friday and we were delighted to see substantial interest in our brand and the new Leggera collection. Some even could not resist to place a pre-order immediately. The most influential watch-YouTuber in Germany, the Uhrenratgeber, who we met for the first time, also came out to be quite keen on our watches and will soon be publishing a hands-on review about the Essence model. Thanks, Marcus!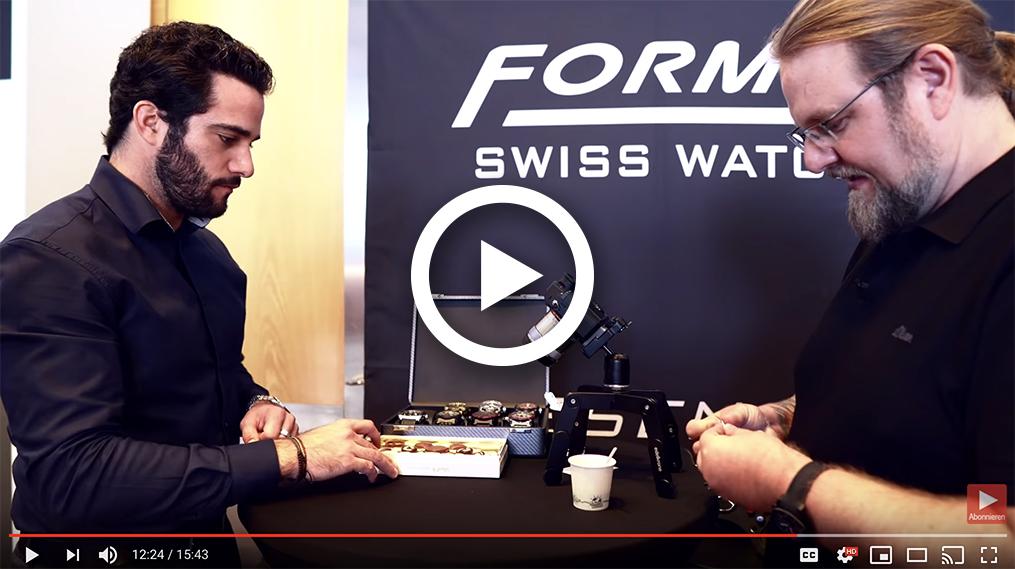 Video: German YouTuber "Uhrenratgeber" visited the Formex booth
As expected, Saturday was the busiest day and even greater numbers of visitors flocked to our booth. Many of them were watch enthusiasts and collectors with a profound watch knowledge, which made for interesting and inspiring conversations. In the evening, right after the doors closed, we went directly to the restaurant Oktopussy, where we organized our first ever Formex dinner event. Thanks to the active help of Formex supporter Olaf, we made it just in time for pre-dinner drinks with our guests. Before dinner was served, our customers were able to examine the Formex collection once again, and exchange opinions and knowledge among like-minded people in a relaxed setting. During dinner and a few delightful bottles of wines, it was refreshing to discuss a wide range of topics beyond the world of watches. Above all, it was rewarding for me to finally meet a few customers in person, since most of our communication is either by phone or E-Mail. Later in the evening, Mr. Killepitsch and Meister Jäger (locals will know) joined us and one or the other Formex Aficionado explored the nightlife of Düsseldorf with us to take advantage of the additional hour, courtesy of the daylight-saving time switch.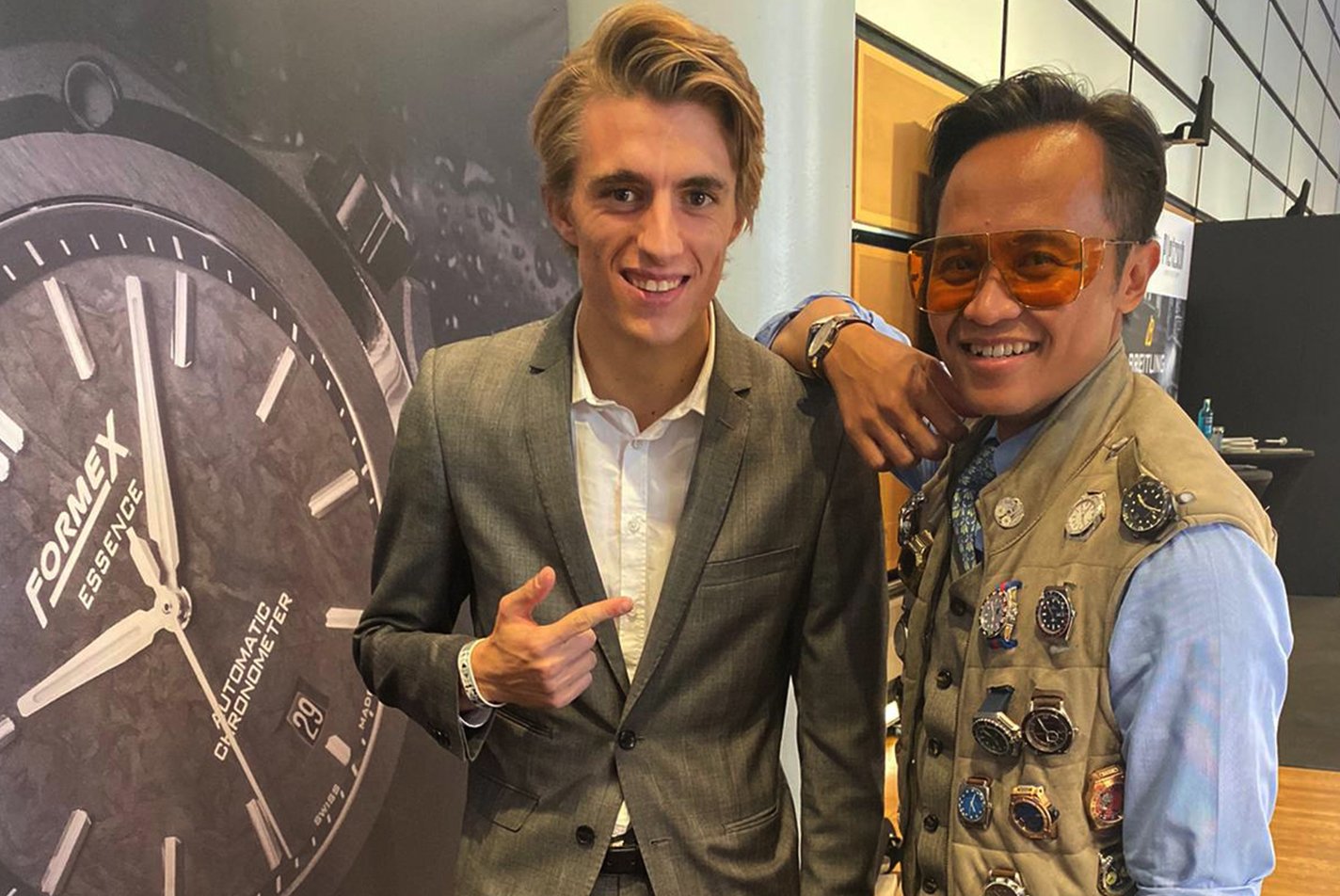 Image: Racecar driver and Formex Ambassador Alex Toril (left) and Mr. Watches aka #Chronondo (right)
The exchanges I had with our customers after the event emphasized its successful outcome, and we've decided to expand these meetings to other cities in Germany, Switzerland and the US. We will inform you about dates and locations on this Newsletter and encourage you to invite one of your watch buddies too.
Meeting customers in person is not just mutually enriching, but it's fun and offers a lot of useful insights. An example that we listen to your feedback and suggestions is our newest development, a clasp completely made of carbon fiber, that opens on one site opposed to a butterfly, but still features the highly appreciated fine-adjustment system. We've presented a prototype of this clasp during the fair and will integrate it when fulfilling the first pre-orders of the Essence Leggera models in early 2020.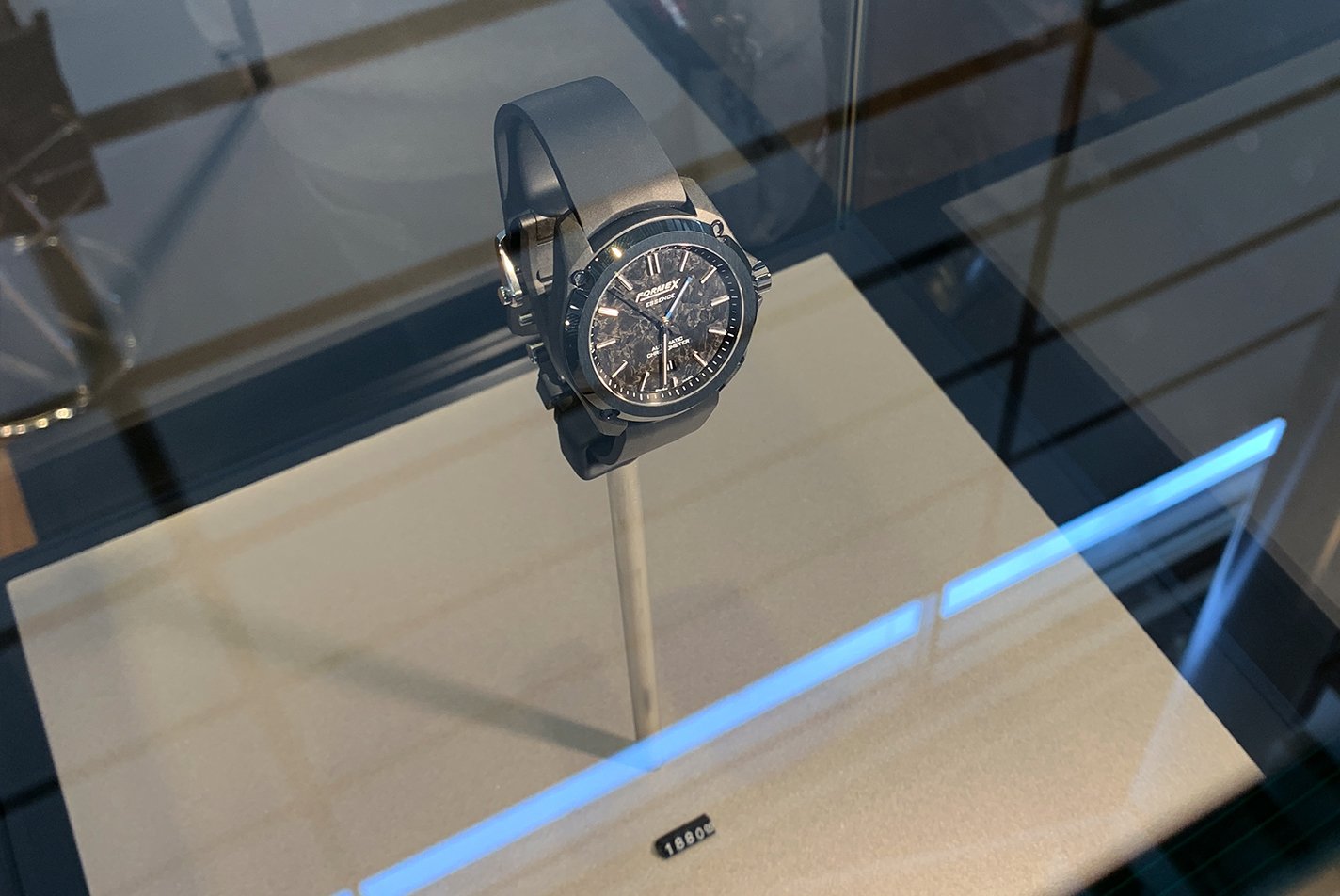 Image: Presented for the first time... the Formex Essence LEGGERA Automatic Chronometer Forged Carbon
The next date in the calendar is the UhrenNacht in Munich, also organized by the Ebner Media Group. Along with Formex, some 8 hand-picked brands will present their collections to the sounds of laid-back live music and the enjoyment of delicious appetizers. Only about 120 invited guests will attend, and we would like to invite you to join us free of charge. Make sure to get in touch with us immediately to secure one of the limited tickets. More here.
I would also like to thank my team, who were there for you, and especially our brand ambassador Alex Toril, offered tremendous support throughout the show.